bait shop news
"Buy the ticket, take the ride" -- Hunter S. Thompson (1937-2005)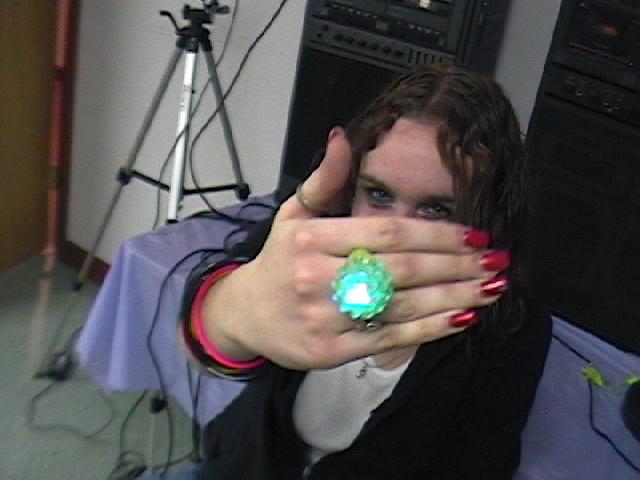 Well, as promised, there's BIG NEWS here at the Bait Shop, namely that my days of bachelorhood are numbered. Yes, indeed, the tabloids got it right for once: I'll be nuptializing my Polish princess Amy Jeglinski in October 2005...
...however, the girl with the big gaudy ring in the picture at left is NOT Amy, but rather a character from the upcoming Ol' Bait Shop Production Assassin, which I've been shooting with students at The Burt Wood School in Middleboro, MA for the past few weeks.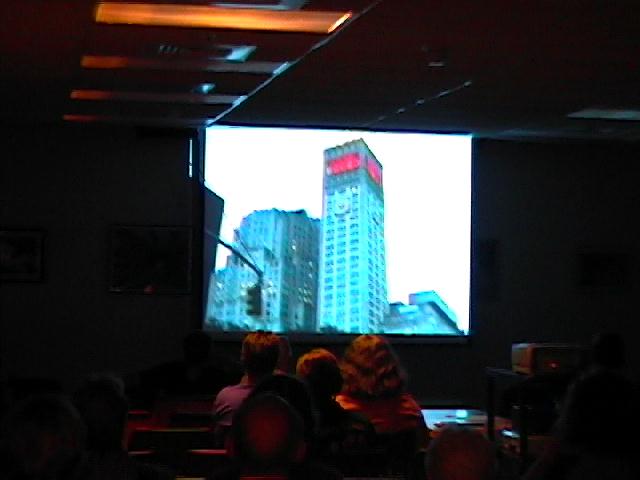 Actually, that's just one of several Middleboro movies currently in production here at the Bait Shop. In addition to Assassin, I also recently completed a short promotional documentary for and about Mobo's own Herring Run Arts Festival, and coming soon is a video tribute to Massachusetts State Rep Tom O'Brien (including a scheduled interview with Chris Cooper of Adaptation fame, who will thus have the distinction of being the first Academy Award winner to appear in an Ol' Bait Shop Production). In fact, now that I've more or less figured out the I-Movie editing program, there's sure to be an upsurge of short and long-form indie projects on the Baitquarters horizon.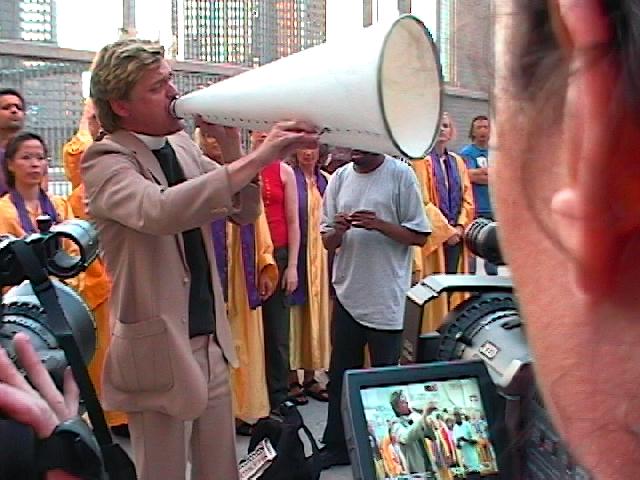 Speaking of indie projects, that free speech quasi-documentary I worked on a while back, a.k.a. Jed Weintrob's second feature film The F-Word (starring Josh Hamilton, Sam Rockwell and Rev. Billy, the guy with the big megaphone) is scheduled to premiere at the 2005 Tribeca film fest in April 2005, so be sure to check this space (and/or the Ol' Blog Shop) for on-the-scene reports and celebrity schmoozing. And in other indie news, I recently attended the South-By-Southwest Film and Music Festival (SXSW) in lovely Austin, Tejas, where I was pleasantly surprised to spot Bait Shop alum Jeff Murphy (the spooky drag queen from Apocalypse Bop) featured as himself in Stagedoor, a new documentary about Stagedoor Manor, the Catskills performing arts camp that served as the inspiration for, well, Camp (2004). Other SXSW celebrity sightings included noted hillbilly scholar Scott Von Doviak and some blonde girl from the cast of the upcoming Real World: Austin.
So that's the haps from the O.B.S. Be sure to check out the Ol' Bait Stop & Shop, the newly updated Bait Shop Archive, the good people of Linkapalooza and the latest offerings at Bait Shop University...and stay tuned!