bait shop news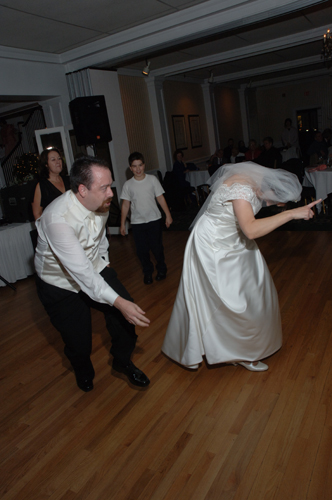 So, it's official: the Ol' Bait Shop is no longer a bachelor pad. As of 10/22/05, yours truly is now officially hitched to the Polish Princess formerly known as Amy Jeglinski. One of these days I'll get around to posting details of our delightful California honeymoon and the full track listings for our limited edition wedding soundtrack boxed set on my blog, but in the meantime I'll just give a shout out to our parents for making it all possible, to Peter Clayman for his outstanding photography, to Jim LaPierre for his groovy deejay work, to Rev. Richard Fewkes for his superlative ministering, to Robin Broden for her loverly floral arrangements and to the Manchester Country Club for their delicious coconut shrimp hors d'ouevres (and all the rest of their good work hosting our nuptials and reception). If you're planning a little matrimony of your own in the greater New England area, be sure to check them out -- they were quite a team. As for newlywed life, I have to say I'm really enjoying it so far (give or take an ill-fated trip to Ikea).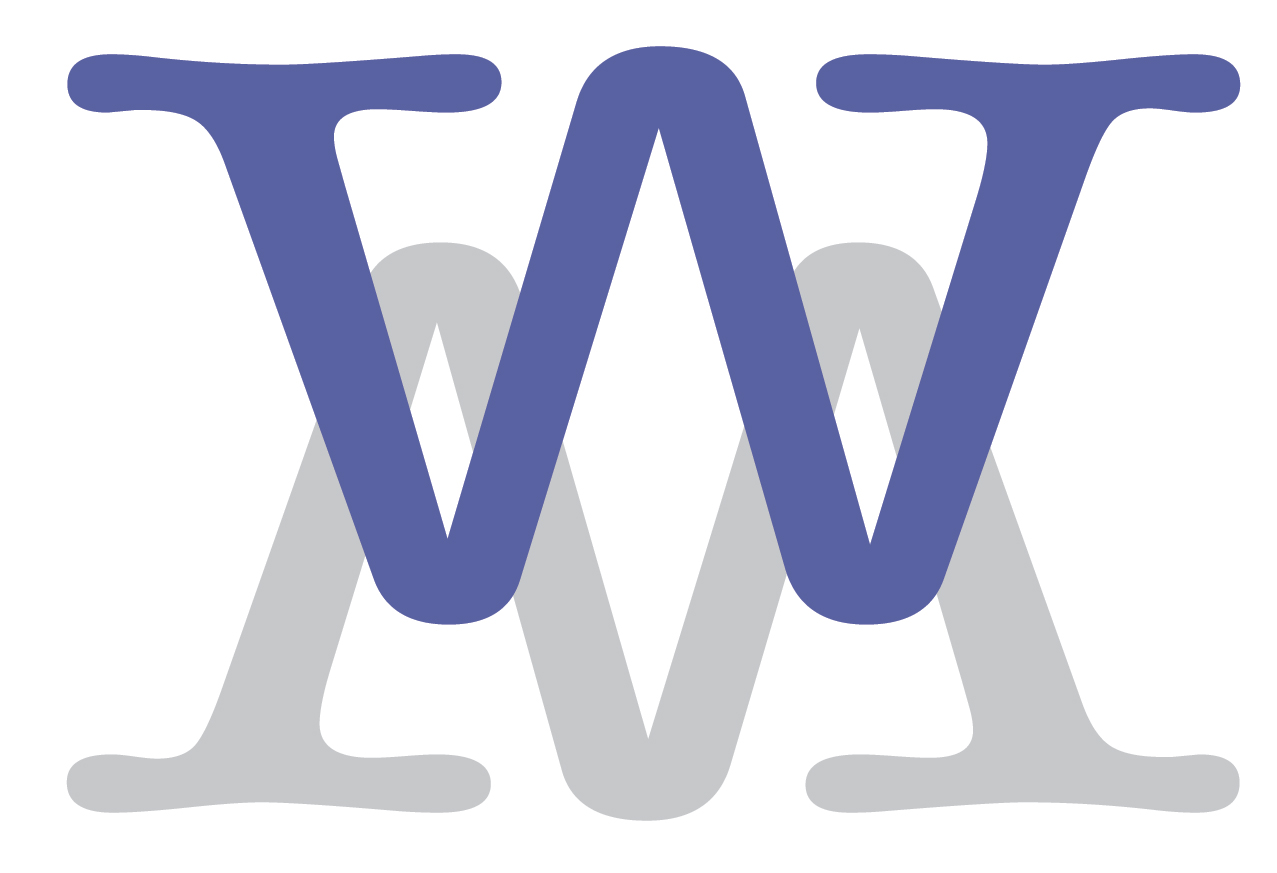 Meanwhile, the life academic continues hereabouts, with more classes upcoming at U-Mass Boston (both as teaching assistant and student) and the recent publication of one of my stories in the school's acclaimed literary journal, The Watermark. And, of course, I'm still teaching at the Burt Wood School, the Cambridge Center, Brookline Adult Ed. and Boston Casting, but the real plan for 2006 is to finally finish a few long-festering (I mean fermenting) Bait Shop projects, namely the novel I've been drafting as part of my work towards a Master's degree and the long awaited Meat City Beatniks musical...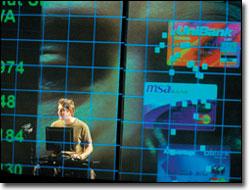 ...but, thanks to the kind of superstitious magical thinking that used to prevent Johnny Damon from grooming himself, I'm not at liberty to discuss any of the projects in the Ol' Bait Shop Research & Development labs at present, so instead I'll just note that Michael Douglas still seems interested in the script I wrote with my frequent partner in crime Jed Weintrob (but again, more on that when there's more to report)...and speaking of Jed, his second feature The F-Word is now available on DVD, and Super Vision (our recent collaboration with The Builder's Association and d-box) played the BAM Next Wave Festival in late 2005 and is possibly even coming to a city near you sometime in The Year of the Dog.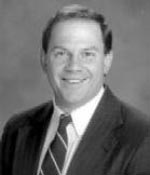 Moving on to political news, you may recall from previous episodes my talk of a fundraising video for Representative Tom O'Brien (featuring testimonials from Chris and Marianne Leone Cooper and Congressman Barney Frank). Well, I'm not saying I had anything to do with it, but Rep. O'Brien's film incentives bill was finally signed into law by the state legislature in 2005, which is good news (theoretically) for the struggling Massachusetts film industry...and what's good for the Massachusetts film industry may some day, in some way be good for me. Or it may just tie up traffic.
Anyway, that's all for now, but make sure to check out the Bait Shop Top Tens for my Best (and Worst) of 2005...and, as always, stay tuned!