bait shop news

So...40. Even if it IS the new 30, it still means one thing: time to settle down and get serious. Time to grow up. Time to figure out, once and for all, just what the hell I wanna be when I grow up. I'm already married, so that's one adult-type thing I've done lately...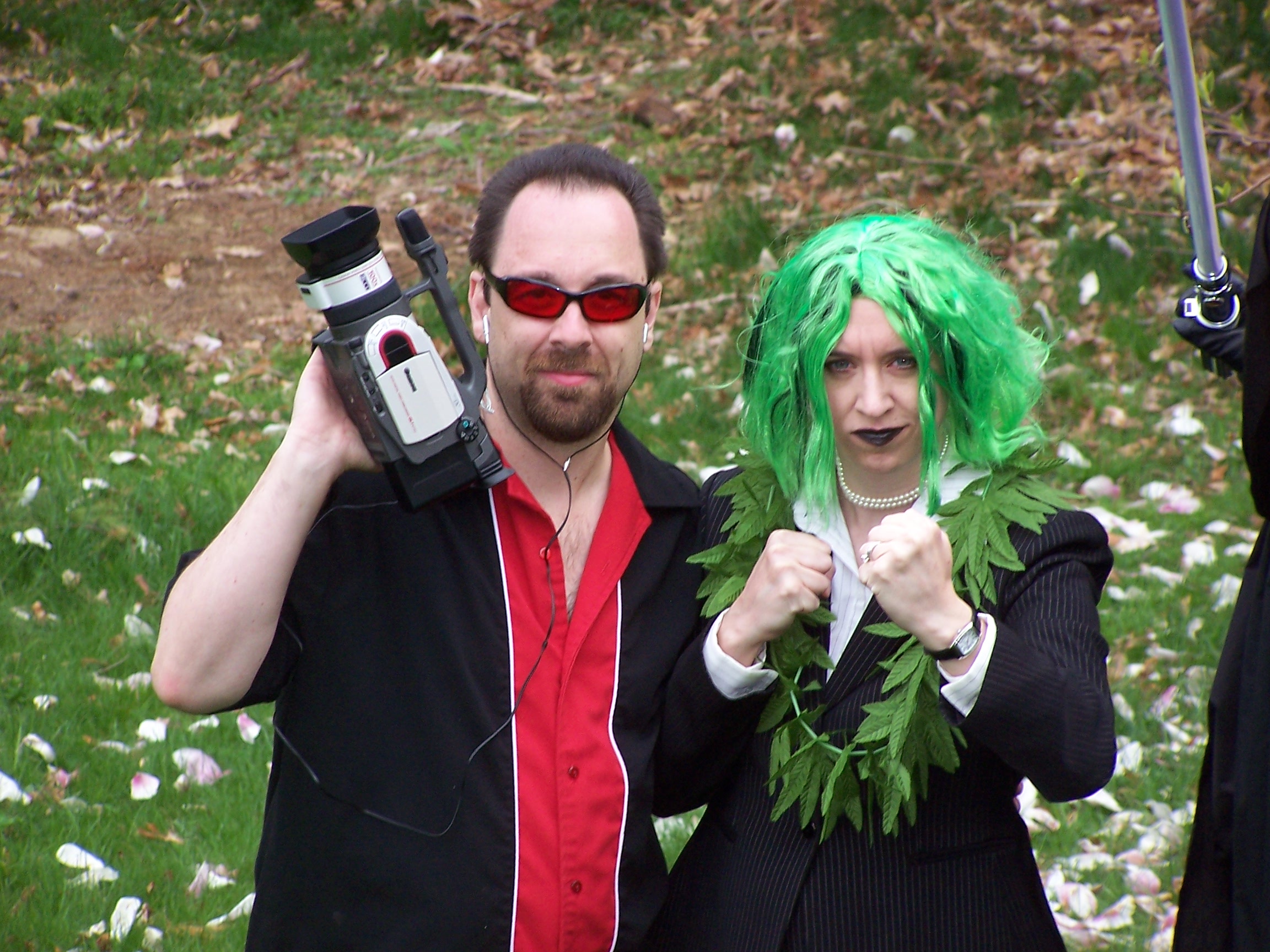 ...and indeed, my lovely Polish bride just recently starred as the villainous Corporate Sludge in FARM FORCE, my entry (in collaboration with The Burt Wood School For Performing Arts) in the 2007 Boston edition of the supercool 48 Hour Film Project. My spousely muse will also be co-starring in a low-budget indie version of the long-long-LONG-gestating MEAT CITY BEATNIKS, which finally has a cast and (knock wood) may actually begin production this summer. MCB, of course, began as a short story by O.C. (Original Chief) James Dryden, and was later adapted into screenplay form by O.C. Scott Von Doviak, after which I added a romantic subplot and songs by O.C. Eric Jacobson, thus turning the story into a musical, and now the whole thing has morphed, potentially, into the Bait Shop's first full length feature project since the "lost" movie, No Love.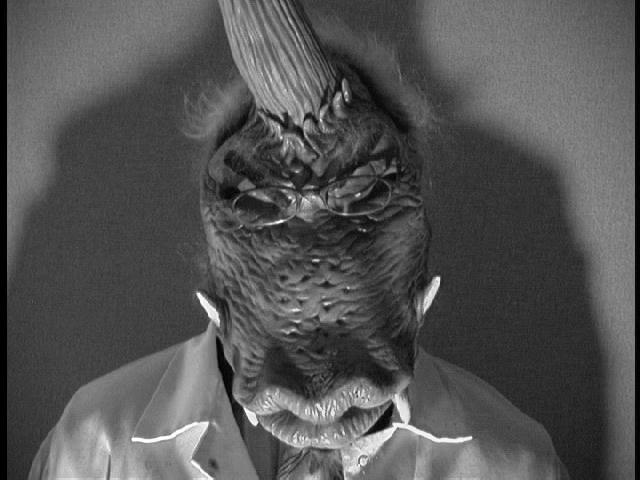 All this new movie-making mojo was motivated by the short projects I've been doing for Burt Wood (like Shoe and Most People) along with my recent mini-documentaries about the Herring Run Arts Festival and Massachusetts state senator Tom O'Brien). I was also inspired by micro-budget mini-DV indies like The Puffy Chair and Allston's own Funny Ha-Ha. At 40, I get tired just thinking about all the work that went into my 16mm feature Apocalypse Bop, but this whole digital revolution thing is accessible enough to lure me back into the vagaries of the indie world...so that's one solid, realistic grown-up career path I've been exploring: low budget movie director!
Theoretically, I will also receive a Master's Degree from the University O' Massachusetts in the very near future which, theoretically, will lead to all kinds of exciting new theoretical teaching jobs, like my upcoming Fall 2007 gig as a screenwriting instructor for the UCLA Extension School (classes forming now)! And I'll still be teaching my live, in-person classes in and around Boston, PLUS I'm finally hanging out my very own Internet shingle with the launch of NewEnglandScreenwriters.com...and, really, what could be more adult than e-commerce?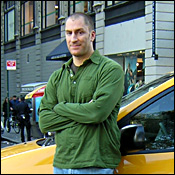 In other news, I recently spent a month as a "question producer" for Cash Cab, a Discovery Channel game show that's kinda like Taxicab Confessions with more trivia and less pre-op transsexuals. Meanwhile, my novel is creeping ever closer to completion, a new video project is in the works for the Burt Wood Summer Arts Festival, I may soon be directing a show for the former producer of the Pinehills Players and my friend, collaborator and newly-minted Noah-papa Jed Weintrob is jetting off to Cannes in search of foreign financing for the upcoming top-secret sci-fi extravaganza we're developing.
The moral of the story? When life gives you 40, make 40-ounce...and stay tuned!