bait shop news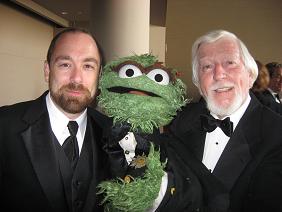 Yikes! 2009 kinda snuck up on me! I've been so busy writing for The Screengrab (Nerve.com's movie blog) that I've been neglecting my original home in cyberspace. (But speaking of the Screengrab, there's now a link on the Bait Shop welcome page that takes you directly to just my recent posts, although I advise you to read ALL the fine articles on the site, especially those by longtime F.O.B. (friend o' Bait Shop) Scott Von Doviak.

So what's been happening since the last Bait Shop news update? I mean, besides that super-sweet Obama victory? (Hold on...let me just pause to enjoy that again...mmmmm...)


But anyway, aside from that, the second half of 2008 was just as stressful for me personally as the whole presidential campaign/economic collapse was for the rest of the country. (Well, okay...maybe not THAT stressful.)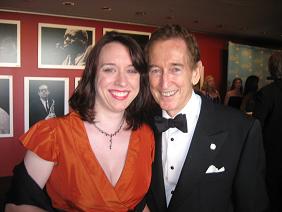 Things started well last June when Cash Cab (the game show I wrote for back in 2007) got nominated for a Daytime Emmy (or Shmemmy, as my imaginary best friend Kathy Griffin calls it) and my lovely Polish bride and I not only got to attend, but (A) we got to meet Oscar the Grouch and Bob from Sesame Street, (B) the show actually won and (C) I actually got my own freakin' statue (uh...not at the actual ceremony, of course, but I'm told it's in the mail)!
So that was nice. (And, as it turns out, Emmys are not only really heavy, but if I ever needed to use one for self-defense, it could easily be employed as both a clubbing and a slashing weapon, thanks to the angel of television's sharp, deadly wings.)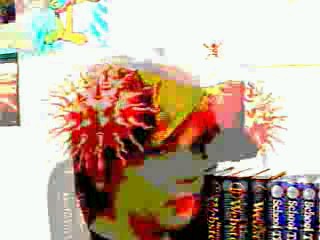 Then, after the Shmemmies, the true madness began: for the past few years, I've made a short movie in July and August with the youngsters of the Burt Wood Summer Arts Festival, and this year's sci-fi action spectacular, The Protectors, took forever to shoot and edit, partly as a result of the production's numerous (and time-consuming) action and special effects sequences, but also thanks to all the other jobs and projects eating up my time in the summer and fall of 2008, including the Screengrab, my live and online classes for UCLA Extension, etc. and the ongoing shoot of the indie musical masterpiece, The Meat City Beatniks.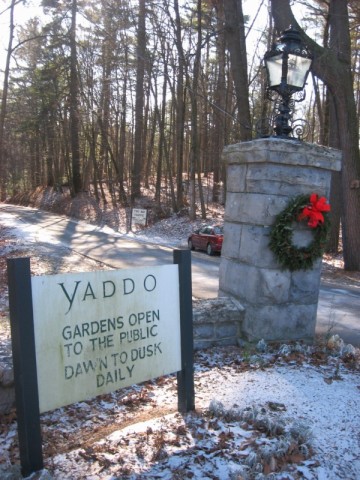 Anyway, I finally finished The Protectors, which can now be viewed (along with several other recent productions) in the brand new Bait Shop Cineplex! And I also managed to wrap the initial production phase of Meat City and begin editing together the first rough cut of the movie thanks to a timely year-end invitation to attend the Yaddo Artist's Colony in Saratoga Springs, New York (thus joining the ranks of far more illustrious and talented Yaddo alumni like Truman Capote, John Cheever and Sylvia Plath). Riding up the wintry road to the secluded Yaddo estate (founded by wealthy fin de siècle philanthropists Spencer and Katrina Trask) was like entering Narnia, and for two weeks I was able to relax, work on various artsy projects and gird my loins for 2009.
Now, (somewhat) refreshed and recharged, my New Year's resolution is to finish Meat City (and a few other long-simmering projects, like Test Drive)...but in the meantime, I'll wrap things up with my final tribute to the exhausting year just past: the Ol' Bait Shop Top Ten Films of 2008!
Stay tuned!