bait shop news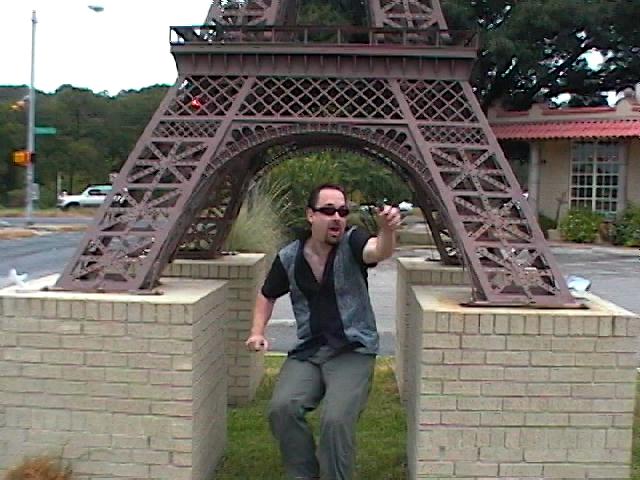 So, despite the timely execution of all required paperwork (and the creation of a delightfully humorous two minute Eiffel Tower-themed video shot on location in Austin, TX and Sin City, USA), it seems apparent now that my team has NOT been selected to participate in the next edition of The Amazing Race...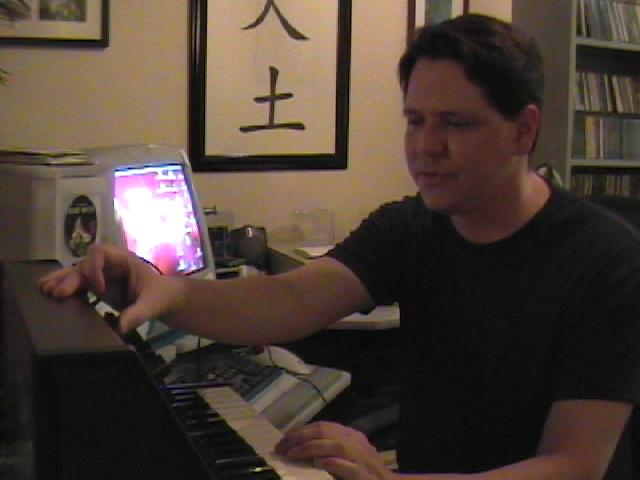 ...thus leaving me plenty of time for the (frankly embarrassing) number of projects I left unfinished in 2002 (including No Love, Prick, the Meat City Beatniks musical, my novel and the DVD editions of Puke and Videohead...
...not to mention exciting NEW projects like Behind the Squeebs, featuring exclusive interviews with the legendary southeastern Massachusetts supergroup responsible for some of the finest live shows of the eighties (as well as toe-tapping underground classic hits like "Sandwich," "Messing With Political Leaders," "Slug," "Tilt-a-Whirl," "Independence Day," "Uncle Gerald The Lizard Man," etc., etc., etc.).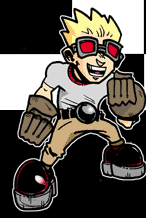 But, as it happens, the past few months have been incredibly busy ones here at the Bait Shop, and 2003 may turn out to be equally hectic. In addition to writing a screenplay adaptation of the comic title Mojo Mechanics for the good people at Platinum Studios (best known in funny book circles as the guys behind Men In Black)...
...I've also been writing a new script with and for director Jed Weintrob, who's been pretty busy his own self these past few months, what with travelling the world promoting our Sundance-sanctioned cybersex comedy On_Line and negotiating with the fine folks at Indican Pictures for a... drum roll, please...2003 RELEASE OF THE FILM, COMING SOON TO A THEATER NEAR YOU (watch this space for details)!!!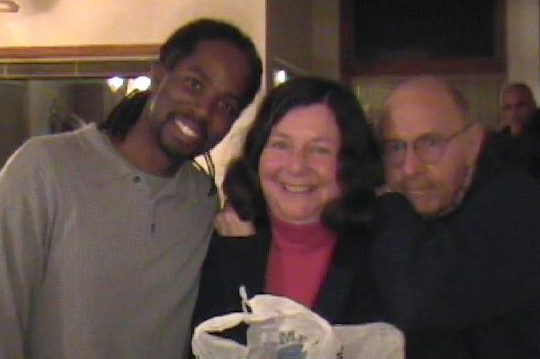 Apparently, On_Line was originally scheduled to come out in February, but the release date got changed to May because one of our stars (the lovely and talented Harold Perrineau, Jr.) will also be appearing in The Matrix Reloaded this spring, and we thought the Wachowski Brothers could use the extra publicity.

In other show biz news, Jed and I are currently re-writing an as-yet-untitled Generation Y telepic for MTV...and the Dramarama saga continues, with super-producer Andrew Lazar apparently sending the script around to movie star types in search of that elusive green light from Warner Bros.
Meanwhile, I've recently hung out my shingle as a screenwriting teacher, with formal classes currently scheduled for the spring semester at the Cambridge Center for Adult Education and one-on-one consultation available by clicking HERE.
As for the usual top secret Bait Shop projects in the works, keep checking this space for updates (and be sure to visit the Linkapalooza for info on the exciting new Four Go Mad! book from John and Jana, along with the latest and greatest news, views, creative output and downright foolishness from all our other very special friends out there in computerland)!