bait shop news
(L. to R.: Mark Ruffalo, Sam Rockwell, Vanessa Ferlito, Josh Hamilton)


Cripes! It's 2004 already? When did that happen? I never even got around to reporting on all the swanky celebrities and glamorous nudity at the On_Line movie premiere way back in June of ought-three! Well, just to recap, the two opening night screenings in New York sold out, so that was nice. The after-party was at a place called The Coral Room, featuring a lovely topless mermaid swimming around in a big fish tank behind the bar. Mom's favorite, Harold Perrineau (Oz, The Matrix sequels) was there, along with co-stars Josh Hamilton (Kicking and Screaming), Vanessa Ferlito (24), On_Line director Jed Weintrob and other famous types including Mark Ruffalo (You Can Count On Me) and Sam Rockwell (Confessions of a Dangerous Mind).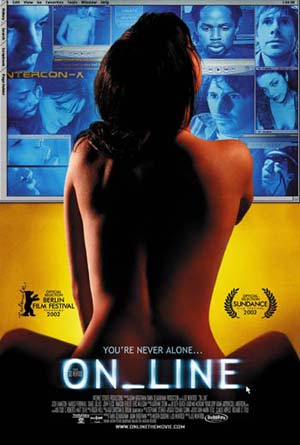 In the end, the On_Line reviews were definitely, uh, mixed...but Kevin Thomas of The L.A. Times loved it, Rex Reed hated it and Andrew O'Hehir of Salon.com called it "a sweeter romantic comedy than anything made in Hollywood this year," so how can you go wrong? If you haven't seen the work in question yet (or if you'd like to see it again complete with strange tales of ghostly Ex-Lax monkeys and other stream-of-consciousness bonus commentary track nonsense from me, Jed and other members of the cast and crew, watch this space and/or the official On_Line website and/or the Indican Pictures site for more info about the upcoming DVD release of the movie Roger Ebert called "intriguing and sometimes beautiful"!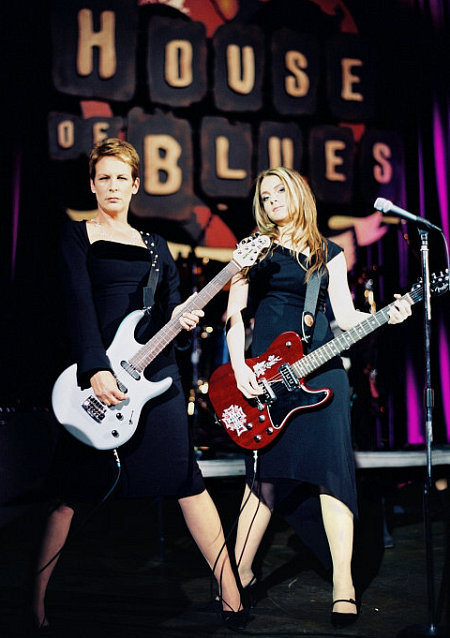 And, in other glitzy show biz news, the Bait Shop was rocked a few weeks back when The Hollywood Reporter announced Lindsey Lohan (of Freaky Friday fame) was in negotiations to appear in Dramarama, that movie I wrote for Warner Bros. many moons ago...and, having just checked out Ms. Lohan's entry in the Internet Movie Database, I see the movie is actually listed as being in pre-production, so be sure to check back for more updates and maybe even some actual Access Hollywood on-set exclusives and shmoozing and whatnot (assuming I can sneak past the Warner Bros. security guards).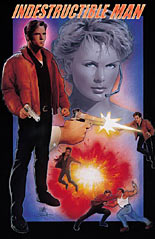 Cripes! But that's not all! There's a comic book, too! And a video game! And dinner theater! I'm exhausted just thinking about it! Indestructible Man, the comic...er, I mean graphic novel I penned for Platinum Studios before the turn of the century seems to be on its way to completion...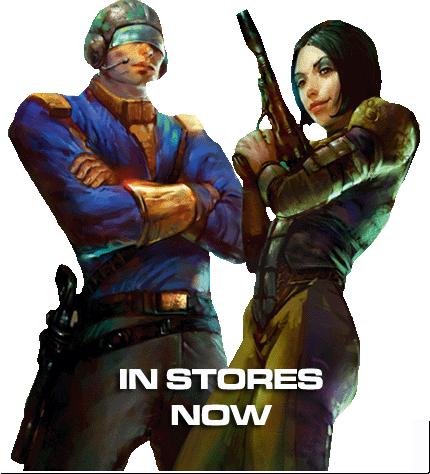 ...and Freelancer, a game of space-farin' adventure I worked on during the Clinton administration also saw the light of day this year (although, to be honest, I haven't seen or played it yet, so I don't know if any of my gripping scenes of giant interdimensional space tentacles ripping through the fabric of space/time made the final cut...but either way, it sure looks pretty dang cool)!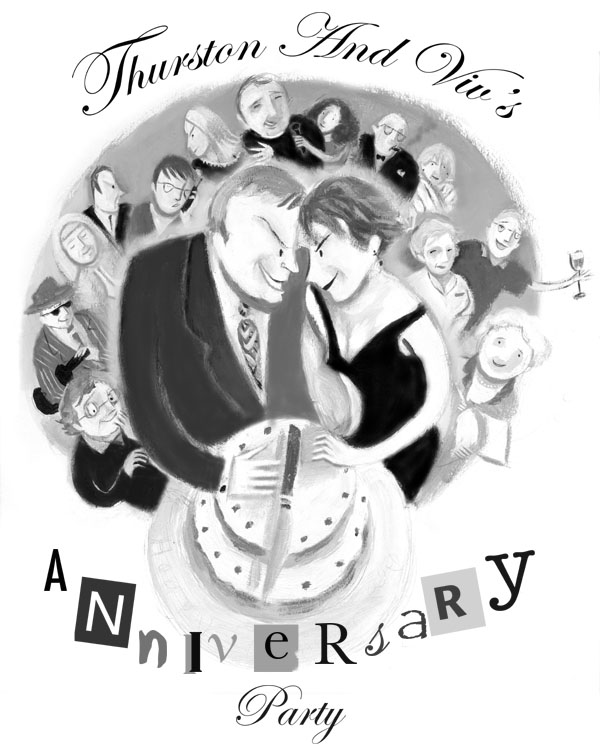 And last but not least, there's Thurston & Viv's Anniversary Party, the interactive dinner theater production I wrote and directed in late 2003 as the inaugural showpiece for a new community theater group down in Plymouth, Massachusetts called The Pinehills Players. I've also recently started teaching a writing workshop down thar at The Pinehills, along with my regular screenwriting classes in Cambridge and Brookline. (And, since you asked...for more information on screenwriting classes and/or one-on-one script consulting, click here).
Anyway, so that's most of the big news from 2003...speaking of which, be sure to check out my year-end Top Ten, not to mention all the latest comings and goings of our various cyberspace pals over in the Linkapalooza! Thus far, 2004 is shaping up to be a year of high-flying excitements (or possibly, y'know, crushing disappointments)...
...so good night, God bless, drive safe and stay tuned!